Our Installations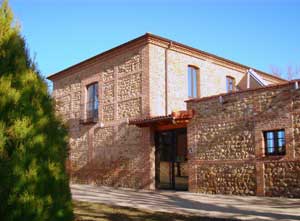 Our installations incorporate renewable energies and centralised control systems that allow us to attain optimum comfort conditions, with the minimisation of the emission of greenhouse gases, as established in our quality and environmental policy and in accordance with our policy to bring together technology and sustainability.
The building with underfloor heating has a thermal solar power installation with 14 Vistosol 200-T panels, built by one of our partners, Viessmann, with a total power rating of 27.25 kW, which covers 60% of the heating requirements in the technical office and 100% of the domestic hot water requirements.
Likewise, we have a Solar air conditioning machine manufactured by our partner, Climatewell, with a nominal power rating of 10kW, which can be used to cool the technical room during the summer. This is achieved by the conversion of solar energy into cold with a patented system that is unique in the world.
The dissipation of free surplus energy takes place in a pool, which can be heated between May and October.
The installation is completed with the building automation system that is capable of controlling all of the building's energy functions via software, optimising its operation while producing economic savings and a reduction in the emissions, also enabling the monitoring of historical values and sending alarms in case of a fault or when anomalous values are detected from the installation.
The combination of all of these systems has enabled SIMELEC to reduce an annual emission of 4.6 tonnes of CO2 to the atmosphere, equivalent to 0.5 hectares of a forest.
Likewise, all of our systems have been used in many practical situations during the training courses taught by our company in relation to energy efficiency, renewable energies and the energy certification of buildings.